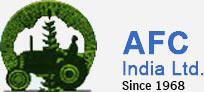 Banking & Gov. Services
Vaidika Group is the sole business partner of AFC India Ltd. since 2014. AFC is a government organisation engaged in national projects related to agriculture.
Our main focus here is that of impact analysis, project monitoring, third party inspection and customer behaviour.
Associated with the World Bank, we work on government funded or subsidised agro-based projects and also on projects supported by the United Nations.
Several entrepreneurs and business houses despite their dynamism had no concrete guidance regarding banking and compliance with government directives. In this regard, Vaidika is making invaluable contribution by conducting seminars, workshops and conferences across the nation.
Skill Development Services
Vaidikagroup is working as Knowledge partner with AFC India Ltd. (Government Organisation) Conducting Seminars, Workshops and Conferences in Agriculture Business Sector.
Government Services
Monitoring and Evaluation of Government schemes for agriculture sector.
Technical and administrative scrutiny and spot inspection of new project proposals.
Physical Verification of different project interventions undertaken.
Impact evaluation of different project intervention on end users.
Association with AFC India Ltd, Vaidika Group is working with NHB, NHM, NABARD,
APEDA, Coconut Development Board, Spices Board of India etc.
Banking Support Services
Techno-economic feasibility studies and potential surveys
Detailed project formulation
Techno-economic appraisal of projects for bank financing, Debt restructuring
Micro-developmental planning, Investment surveys
Conceptualization, design and implementation of developmental programmes / projects
Monitoring and Evaluation of the developmental projects and investments
Third Party Monitoring
Conduct Sectorial Studies
Project Implementation
Implementation of Agricultural projects on turnkey basis